Helping you sell your used car
In France in 2021, more than 5 million used cars have been sold, or 3.5 used cars for 1 new car sale. The second-hand market is booming, hence the need to properly estimate the value of your vehicle.
Our tools allow you to identify your vehicle and estimate its market value thanks to a precise real-time rating tool. You can also compare your vehicle with similar offers available.
Market prices
Estimate easily and in a few clicks the value of your vehicle thanks to our comparator included in the Auto-Portail+ offer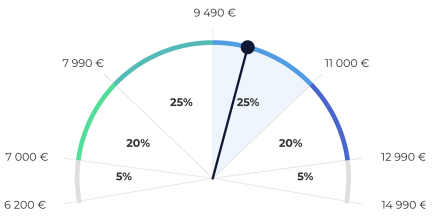 Assistance in administrative procedures
Our teams of professionals assist you in all your daily procedures:
Helping you sell Learn more
Electronic toll badge. Learn more
Obtaining key vehicle information (identification, history and administrative condition).
Locate the cheapest petrol station
Locate in a few seconds the cheapest petrol station close to you.
Save time and money on a daily basis.